WellnessLink Arrives at SHOP 'n SAVE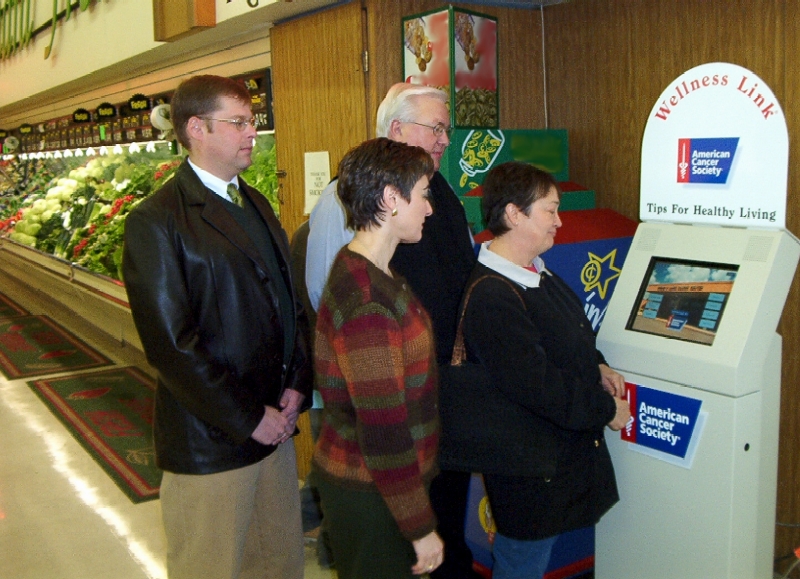 The American Cancer Society WellnessLink system was recently placed in the local super market. The Armstrong County Memorial Hospital and The Richard G. Laube Cancer Center provided funding for placing this early cancer detection and prevention tool in a community hub. Pictured in the photograph watching a shopper and a WellnessLink user are members of the hospital medical team, the hospital foundation and the owner of the SHOP 'n SAVE.

The new Mercury model kiosk enclosure joins five others in the western Pennsylvania area.
---
General Information available by contacting: webmaster@StAndrew.com
ęSt. Andrew Development, Inc. MMIII. All rights reserved.
Version # 02.05.2003 05:45
No material may be copied from this site without the express written permission of St. Andrew Development, Inc.